It is good for a homeowner to decorate his or her house to make it beautiful. Most homeowners may start decorating from the outside so that passersby and visitors can see the external beauty. Others will prefer their homes decorated from the inside. Rugs are among the things that most homeowners neglect when decorating their homes. Rugs are not accessible in most homes because most homeowners do not have an idea of what type of rugs they can place on their floors. To offer people a sense of the different kind of rugs available, here are the top three types of rugs that you can use for interior decoration:
1. Wool Rugs
These types of rugs are made from sheep wool. Every summer, farmers shave off the wool from their sheep and sell it to factories that make wool rugs. As soon as the wool is cleaned and processed, the weaving of rug can take place. Through these rugs, people in the Mediterranean have expressed their artistic talents, and they are famous there. A good wool rug is found in most department stores, and they are not too costly. The cost of these rugs depends on its size. The surprising fact about these rugs is that they do not readily burn. In some cases, these rugs can be used to put out a fire. The wool can hold itself together, and that is how the fire extinguishing mechanism comes about.
2. Animal Rugs
These types of rugs are trendy to the people of high standing in the society. The government has controlled the exporting and importing of these animal skins and skin rug production, thus making this type of rug a little more expensive. Depending on the animal used, these rugs vary in size and shape. Some of the animals whose skins can be used to make rugs include bear, deer, tigers, lions, zebras, or any other animal which has good fur and skin on them. In ancient times, these types of rugs were used to insulate cold floors. Over the past years, the number of animals has declined, and the government has prohibited the endangerment and killing of these animals for commercial use.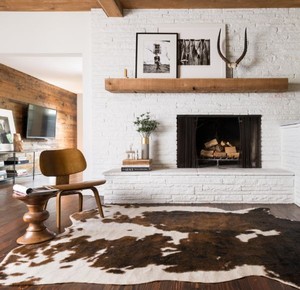 3. Textile rugs
These types of rugs are commonly known as carpets. They are made using textile fabric in combination with a hard backing material. These rugs come in different colors and are commonly used in households. Most homeowners would prefer to place textile rugs on their floors especially in the cold winter days. It is not a good idea because it will be difficult to clean the rug once it gets messy. Dirt prevention and frequent cleaning is the best way of maintaining the look of these type of rugs. Some rugs come in plain colors, but others have solid colors.
The above are the types of rugs that you should consider buying for your home. Remember to clean them and maintain them well so that they can last longer.